Scroll Bar has disappeared in Search Results, IE
New Here
,
/t5/robohelp-discussions/scroll-bar-has-disappeared-in-search-results-ie/td-p/9069230
May 24, 2017
May 24, 2017
Copy link to clipboard
Copied
I'm using RH 2015. I'm generating WebHelp Pro as my primary layout. I have indicated "Show Total Number of Search Results".
When reviewing my Search items in IE, it only lists a few of the search result items and no scroll bar to see the rest (see image).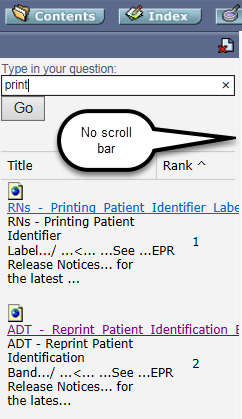 However, when I look at the Search item in Chrome or Firefox, the scroll bar is visible, enabling a user to look through all results (see image).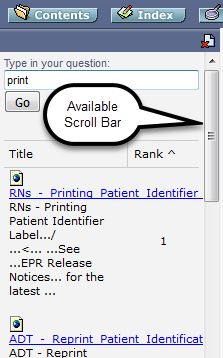 Why is this happening and how can I fix this? Our user base primarily used IE (various versions).
Help!
Community guidelines
Be kind and respectful, give credit to the original source of content, and search for duplicates before posting.
Learn more
9 Replies
9