Hello, I send screenshot with the message that appears to me when I enter the Adobe website, I have the account synchronized, please check my account, I can not access my portfolio.
It says: The selected account is already in use. Please help me.
Regards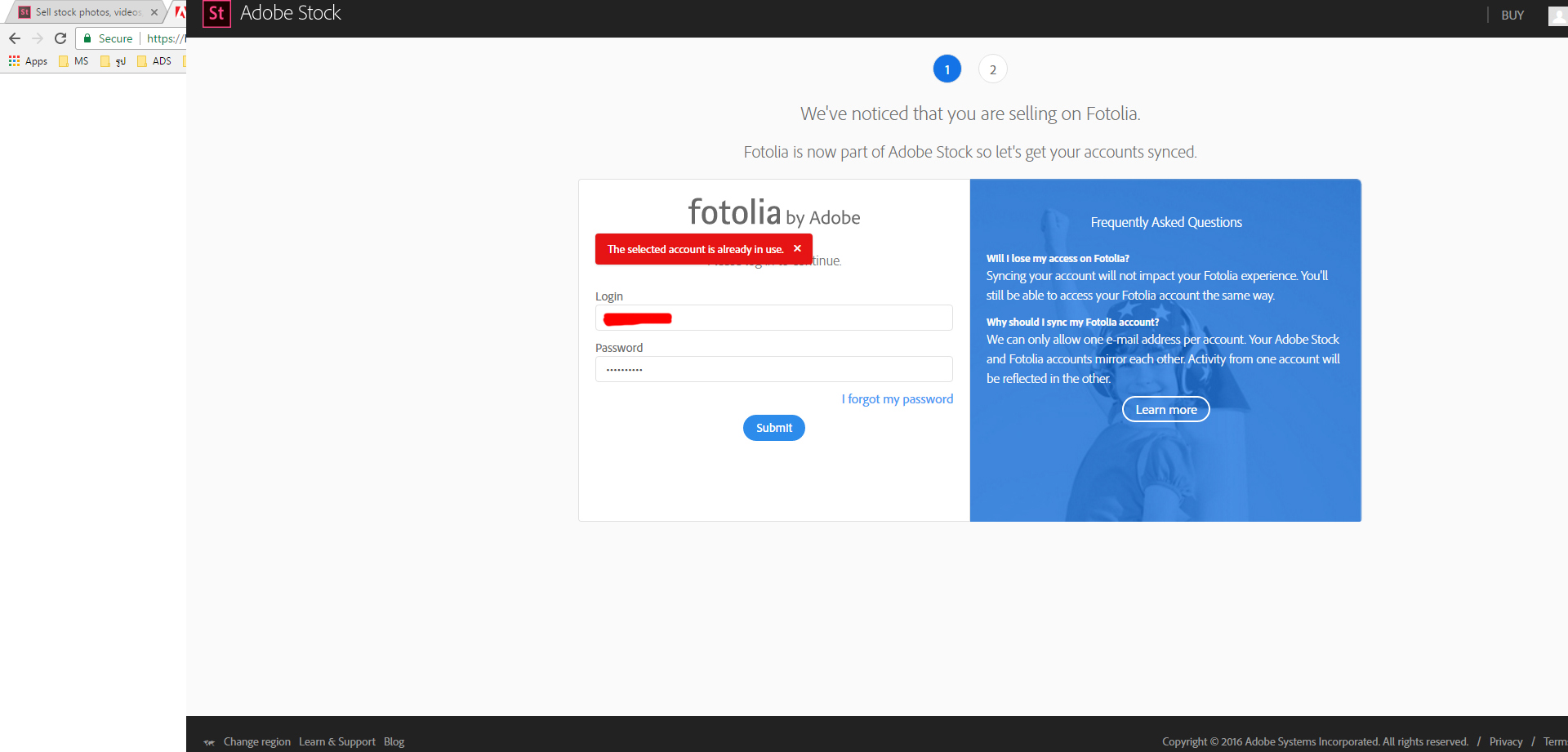 Community guidelines
Be kind and respectful, give credit to the original source of content, and search for duplicates before posting.
Learn more

1 Correct answer
That means you have already synced your Fotolia account with an Adobe ID. I checked your account and confirmed this. If you would like me to unsync the accounts let me know and I'll be happy to assist.regards,Mat
0

Like
Jump to answer
21 Replies
21