Hi There,
Very new to this and have uploaded a few images to learn about the stock process, I'm currently reading to see what images are more appealing/desirable than others etc..but in the meantime I wonder if someone might help me to understand the rejection of this image based on exposure so I don't make the same mistake again.
Whilst the histogram of the image is predominantly in the darks area, it has information all the way across the range to the highlights - it is after all a twilight/night image so thought this would be expected.
Any help to understand would be appreciated.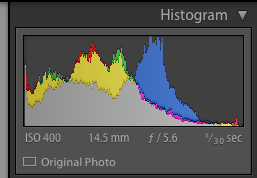 Community guidelines
Be kind and respectful, give credit to the original source of content, and search for duplicates before posting.
Learn more

1 Correct answer
Hi,here is an excerpt from the picture I opened in Camera Raw. The exposure warnings on the histogram were turned on:The red areas are therefore overexposed. I think these are the reason for the rejection for exposure.Greets,v.poth
0

Like
Jump to answer
7 Replies
7