New Here
,
/t5/stock-contributors-discussions/rejected-for-intellectual-property-violation/td-p/10069923
Sep 02, 2018
Sep 02, 2018
Copy link to clipboard
Copied
Hi,
These footage have been rejected due to a 'technical problem'. No recognizable person, building, no trademarks logo, no company name, no license plate, no private area. Any idea on what is the problem? (which is royalty free on every other four stock site). Nothing is unique or identifiable.
File ID: 219210914
File ID: 219213044
File ID: 219214895
File ID: 211801379
File ID: 211559143
File ID: 211802189
File ID: 211799064
File ID: 209741844
File ID: 209775735
File ID: 211805684
and more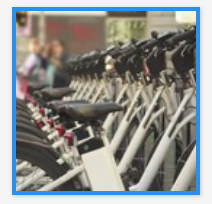 Thanks for your help
Community guidelines
Be kind and respectful, give credit to the original source of content, and search for duplicates before posting.
Learn more

1 Correct answer
Hi zsoltsThe bikes seem to be indoor and in a queue, as to be on display. That could be the reason for IP rejection. In any case too much of that image is blurred and the way you crop it would limit its ability to sell. Therefore in my opinion it would be rejected any way for other reasons. The ferry has what I would consider identifying marks in the form of a color line at the sides. That could be considered a trademark. In addition there is a flag at the top. This might be considered also.The ...
1

1 Like
Jump to answer
20 Replies
20