New Here
,
/t5/stock-contributors-discussions/rejected-for-lack-of-aesthetic-or-commercial-appeal/td-p/8700768
Dec 01, 2016
Dec 01, 2016
Copy link to clipboard
Copied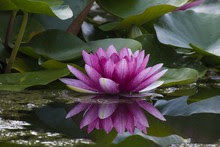 I can't really understand why.
Anyone can help me?
Thanks a lot
Martina
Community guidelines
Be kind and respectful, give credit to the original source of content, and search for duplicates before posting.
Learn more

1 Correct answer
Hey Martina,i think there are a lot of pictures with plants. A section of this link
Reasons for content rejection
means : "Common subjects like flowers, house pets, sunsets, and food are already heavily represented on Adobe Stock. New submissions for these categories can get approved, but only if they stand out and show the common subjects in unique ways. There must be a wow factor."
0

Like
Jump to answer
6 Replies
6