New Here
,
/t5/stock-contributors-discussions/sky-picture-rejected-for-noise-grain/td-p/9441875
Oct 05, 2017
Oct 05, 2017
Copy link to clipboard
Copied
Hello, I took this picture a night when colours in the sky were crazy wonderful. The position of the plane, the hole in the clouds, the clouds forming a skull on the right are 100% real and not modified. I increased contrast but not so much (colours already were dense) and I played with exposure to make a light beam more apparent from the plane to the cloud hole.
This picture was rejected for artifact problem. What is the problem according to you ? How can I deal with it ?
Thanks a lot in advance,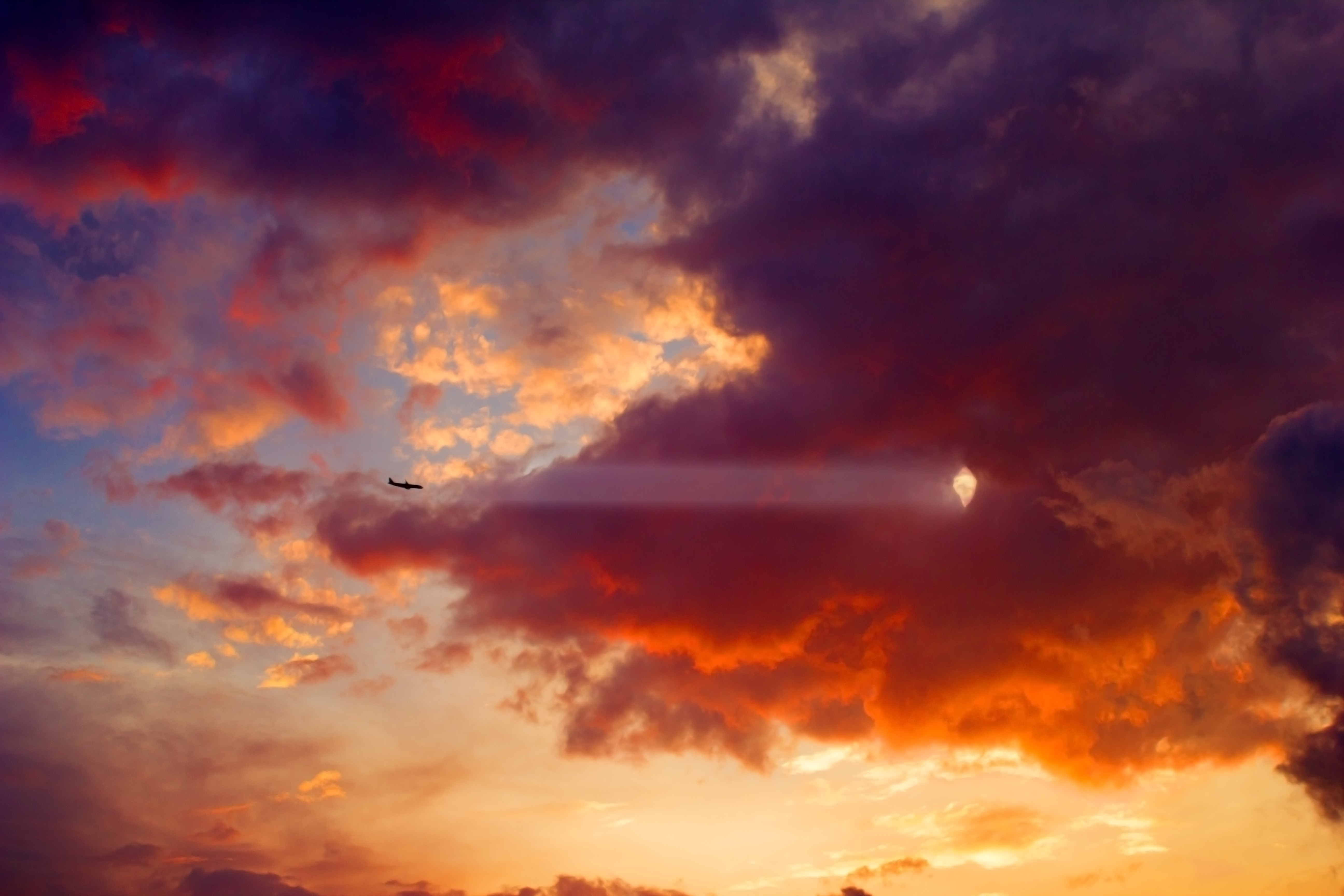 Community guidelines
Be kind and respectful, give credit to the original source of content, and search for duplicates before posting.
Learn more

1 Correct answer
I think it's a cool photo. View it at 100%, especially in the shadows of the clouds. How is the noise level? If it's moderate in your opinion go ahead and resubmit it for a secondary review. If you get warned for image spam on the resubmit, let them know I advised you to resubmit.As for the speculation about bot reviews...nope, all humans all the time -Mat
2

2 Likes
Jump to answer
4 Replies
4