Annoying new format of emails
Adobe Community Professional
,
/t5/using-the-community-discussions/annoying-new-format-of-emails/td-p/4871407
Mar 01, 2013
Mar 01, 2013
Copy link to clipboard
Copied
For the last couple of weeks the format of (some of) the emails I'm receiving from the forums has changed, to the worse.
They now contain a huge and unnecessary black bar at the top: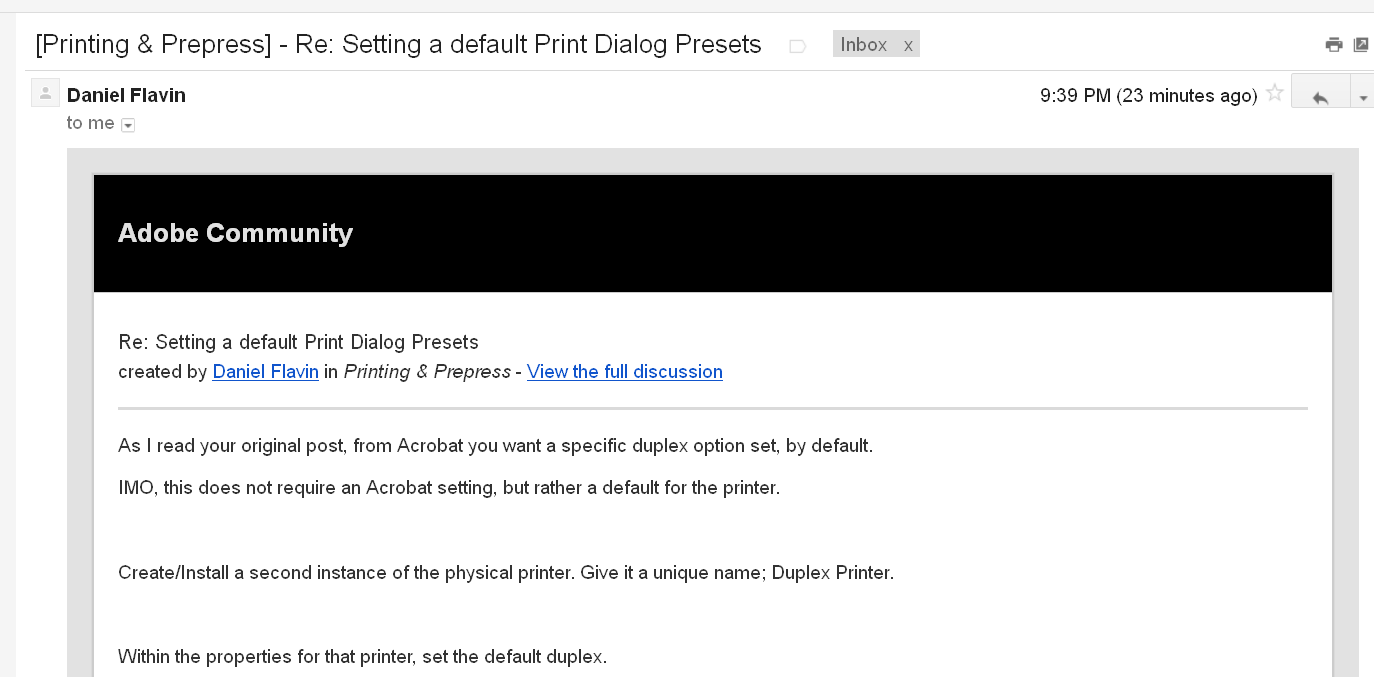 Also, because the title of the email contains "Re: " before the name of the thread they no longer become a part of the original email thread, causing my (Gmail) inbox to be filled with messages and making it harder to follow the threads...
Please, reverse this change. It is annoying and cumbersome.
Community guidelines
Be kind and respectful, give credit to the original source of content, and search for duplicates before posting.
Learn more
5 Replies
5