First, I am amused, and second, I can't sign in to the Adobe forums using Safari on my new iMac. There must be a setting I need to change and I don't have any idea what it could be. I have also tried looking for ways to reset Safari to defaults and apparently I haven't found it.
I used two-factor identification when signing into the forums, and it failed a half a dozen times or so before I got locked out.
The laugh-out-loud part is that when I click "Contact Adobe Customer Support" for help with signing in, I have to sign in to get support. This cracks me up!

I can get into the forums with my iPad and Firefox, but if someone can help with the Safari setting, I'd love to hear the solution.
And if you just want to laugh with me, please join in!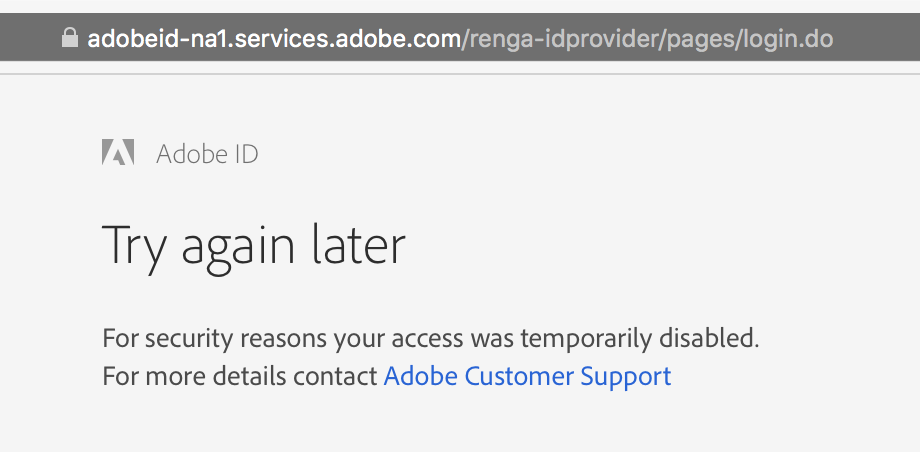 Community guidelines
Be kind and respectful, give credit to the original source of content, and search for duplicates before posting.
Learn more

1 Correct answer
Hi Jane, I discussed this with Madison in detail & we acknowledge it is indeed difficult to get through the maze & contact support. The "How to Contact" team has been also informed about this, moreover we are also asking for an update on this at intervals.It seems that it might take some time while this gets fixed. We will inform you about this accordingly. It is something which our team cannot work upon. RegardsRajashree
1

1 Like
Jump to answer
6 Replies
6