I think this has not been reported before
LEGEND
,
/t5/using-the-community-discussions/i-think-this-has-not-been-reported-before/td-p/2517528
Mar 24, 2010
Mar 24, 2010
Copy link to clipboard
Copied
In another thread, I replied to a message from Bill Hunt, quoting him. This is the top part of my reply:
The first line correctly says that I am responding to Bill Hunt, but two lines down he is identified as the_wine_snob. Curiously, the message to which I was responding also identifies Bill correctly: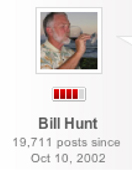 A quick search in other threads shows that the same anomaly seems to be affecting some other participants.
My apologies if this has already been reported.
Community guidelines
Be kind and respectful, give credit to the original source of content, and search for duplicates before posting.
Learn more
4 Replies
4