Locked
Community Beginner
,
/t5/video-lounge-discussions/adobe-premiere-pro-is-hanging-on-export/td-p/10365763
Feb 12, 2019
Feb 12, 2019
Copy link to clipboard
Copied
I got this product, and am paying absolutely way too much to have this app not work correctly. All I'm trying to do is make my videos in compliance with Youtube's stupid compression system. Not only can I not export the videos as anything, but it will work for the first 5% of the process, and then either freeze the whole application, or will just do nothing past that 5%. It's stupid that this "top of the line" editing software is actually the worst editing software I've ever used, and I used to use iMovie.
To be fair though, I'm sure I'm doing something wrong, I'm just too frustrated to troubleshoot. So here I am. I just want to have a presentable upload for my youtube channel. Is that too much to ask for, Adobe?
I guess so.
(I had to censor out all of my cuss words, and pure unfiltered anger toward this terrible program. Despicable.)
Mod note: title changed to reflect your problem.
Community guidelines
Be kind and respectful, give credit to the original source of content, and search for duplicates before posting.
Learn more

1 Correct answer
This is a very simple and straightforward process. From the Export menu, select H.264, then from the preset dropdown select the Youtube preset that matches your frame size: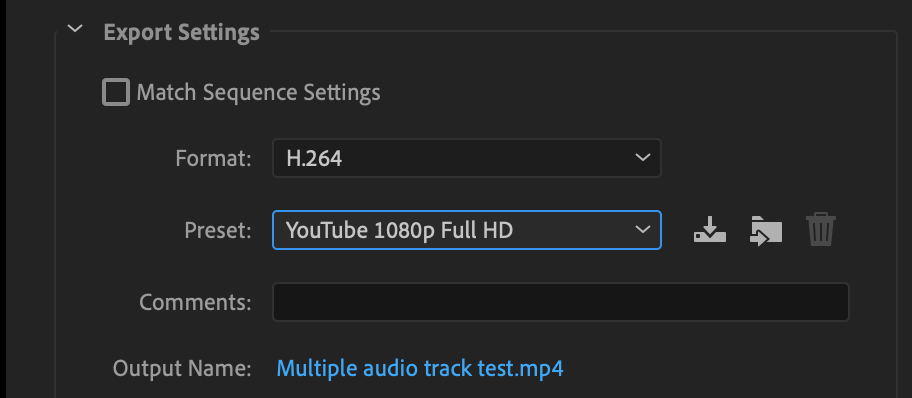 The software is fine, and performs very well on a professional level for many users. The problem here is your lack of knowledge on how to use it. That's not a slam, and please don't be offended. The learning curve for Premiere is a bit steep, and there are many preferences, settings, and hidden tweaks that can trip up new user
...
1

1 Like
Jump to answer
10 Replies
10