New Here
,
/t5/using-the-community-discussions/download-reader-error/td-p/3023639
Oct 12, 2010
Oct 12, 2010
Copy link to clipboard
Copied
I am trying to download Adobe Reader, but keep getting the following error message. Can someone plaese help?
Depending on your security settings, you may encounter these steps:
Step 1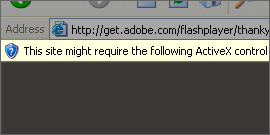 Wait for the information bar to appear.
Step 2
Click on the information bar, and then select Install ActiveX Control.
Step 3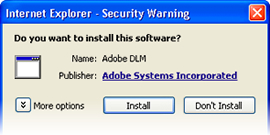 Click Install.
Community guidelines
Be kind and respectful, give credit to the original source of content, and search for duplicates before posting.
Learn more
1 Reply
1